A Detailed Guide to Robotic Weight Loss Surgery in Dallas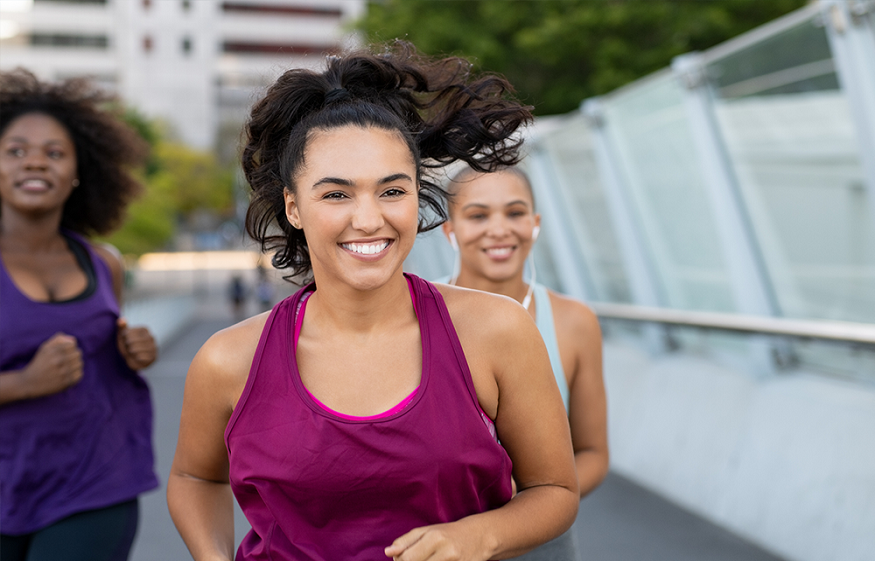 The United States is among the top countries in the world with high obesity prevalence (individuals of all age groups). When diet and exercises fail to yield desired results or the individual develops obesity-related health complications such as cardiac disorders and diabetes, it is advisable to consult a bariatric surgeon to bring the weight under control. In the field of weight loss surgery, there have been some great developments. One of the significant advancements has been the introduction of robotic weight loss surgery. Performed with the help of  robotic arms controlled and supervised by the bariatric surgeons, these robots are deployed to increase the level of precision and significantly reduce the human margin of error. Though the surgeons are thoroughly skilled, robotic arms make surgery very precise with less incisions, scarring and provide faster recovery times. However, not a lot of people know the role and potential of robotics in performing surgeries. So before considering a robotic weight loss surgeon in Dallas TX, it is advisable to understand the ins and outs of the procedure. That said, continue reading as we present a detailed guide to robotic weight loss surgery.
1.    Overview
Robotic or robot-aided bariatric surgery refers to weight loss surgeries performed with the help of robotic arms and limiting human intervention. This is a minimally invasive surgical method of conducting surgery that reduces the risk of post-surgical complications. Robot technology is now conducted on a variety of traditional and laparoscopic weight loss surgeries. Selecting a type of robotic bariatric surgery is dependent on the individual's passing of the eligibility criteria and diagnostic tests. Depending on the complexity of the case, eligibility and surgery options available, one can go for the following robotic weight loss surgeries in Dallas, TX:
Gastric Banding: This is a minimally invasive gastric surgical procedure, in which an adjustable band is applied over the stomach. This constricts the stomach to limit food intake.
Sleeve Gastrectomy: It is a laparoscopic surgical bariatric procedure in which roughly 80% of the stomach is removed, leaving a banana-like structure which reduces the food intake capacity thereby reducing the BMI.
Gastric Bypass: This is a two-stage surgical procedure which aims to reduce the food intake by dividing the stomach into two pouches and reconnecting the intestine to the upper smaller pouch, reducing the production of the hunger hormone 'ghrelin'.
Duodenal Switch: Also known as the Biliopancreatic diversion, this procedure is for morbid obesity in which Gastric Sleeve & Bypass procedures are combined to reduce the nutrient absorption in the intestines.
SADI-S Procedure: This is a 2-stage process for morbidly obese patients in which the surgeon first performs a sleeve gastrectomy followed by a reattachment of a portion of the small intestine further down its length.
SIPS Procedure: Also known as the Single-Anastomosis Duodenal Switch, SIPS is similar to the SADI-S procedure but without any reattachment of the small intestine.
When considering robotic weight Loss Surgery in Dallas TX, make sure to consult a leading Dallas bariatric surgeon to discuss the complex intricacies of your case and decide the best option for you.
2.    Procedure
Robotic bariatric surgeries are performed through the Da Vinci robotic surgical system. It involves several intricacies, including the complex setup of a camera arm, a set of computer-controlled mechanical arms with attached surgical instruments, and a viewing console providing HD, 3-D visualization of tissues and internal organs. The surgeon maneuvers the robotic arms to place small incisions on the body and reach the required site with exceptional precision. The surgeon monitors and controls every stage of the surgery with uncompromised focus.
3.    Benefits
Deploying robotics for bariatric surgeries is novel and a revolutionary concept. Following are its benefits over traditional bariatric surgeries:
Enhanced range of motion
Better vision
Smaller incisions
Fast recovery time
Lower infection rate
Lesser blood loss
If you are interested in exploring robotic weight loss surgery in the Fort Worth or Dallas TX region, discuss your case in detail with the most experienced surgeon and allow them to chart the best possible solution for you.
4.    Side Effects
Despite utilizing a revolutionary concept like robotic arms for bariatric surgeries, there is still no denying that there can be post-surgical side effects. When it comes to side effects, the complications might stem due to the type of surgery performed and issues such as dehydration, nutritional deficiencies, and fluid leakage from the site where an organ was cut. This is why it is important to consult an expert in this area so that you are aware of the complications and the ways to remedy them. Also, remember, bariatric weight loss surgeries can be expensive. So when considering a robotic weight-loss surgery in DFW, make sure to discuss all the potential postoperative complications with your surgeon, for preparing the best possible rehabilitation strategy.
Final Word
Deploying robotic arms for bariatric surgeries is one of the safest methods of conducting such surgeries, however, it is equally vital to reach out to an weight loss facility that provides a 360-degree bariatric solution starting from the basic weight loss diet plan to post-surgical follow-ups.  If you are looking to opt for a weight-loss surgery in Dallas or Fort Worth TX, reach out to a reputable bariatric doctor that provides comprehensive weight-loss solutions and state-of-the-art robotic surgical procedures. Remember, diagnostic tests and eligibility criteria are equally vital (if not more), which is why it is a must to consult an experienced weight-loss specialist.
Title – A Detailed Guide to Robotic Weight Loss Surgery in Dallas
Decription – Before considering a robotic weight loss surgeon, it is advisable to understand the ins and outs of the procedure. In this blog, we have presented a detailed guide to robotic weight loss surgery. Read on!