Healthcare Student? You Should be Networking Now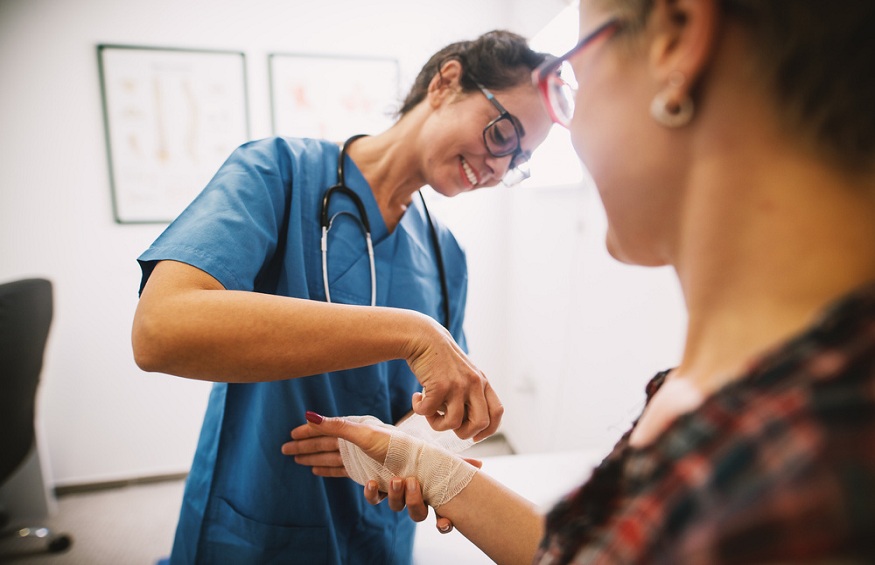 For many of those currently in studies or training to become a healthcare professional, contacting potential recruiters is often thought to be something that can come after graduation, when one actually has the qualifications to get the job. This is completely wrong, but it is an understandable misconception.
After all, while much of healthcare education puts students on a certain track pretty early on, the precise job that a student wants is often not entirely clear until later on. You might, for example, know that you want to be a physician, but where do you want to work? What field would you like to specialize in? Would you prefer a permanent position or to be locum tenens at first? All those questions need to be answered before you apply for any jobs.
However, they do not need to be answered when you first begin to network with potential employers. That is something you can get started with before you even graduate. Health Jobs Nationwide, an online health jobs board, advise that networking with employers before you graduate is not the same thing as submitting applications or attending interviews. How could it be? After all, you don't yet have the qualifications to do either of those things!
Benefits of Networking Before You Graduate
So, having established that being unsure about your ultimate career is no barrier to pre-graduation networking, what are the actual benefits of doing this? As it happens, they are numerous:
You Can Secure an Internship
This benefit might not be entirely attractive for those who would prefer their summer break to actually be a break, but to get an edge once you're out in the job market, having an internship in the "experience" section of your resume can't fail to give you the edge. Internships do not require qualifications, but they make you more qualified.
Narrow The Competition
If you wait until you graduate before contacting potential employers, you will be competing against 30,000-odd graduates looking for work at the same time. That is some stiff competition, even in the current "job seekers market". The competition for pre-graduation internships is not so fierce and having the right contacts when you do eventually graduate will help you pull out in front of the pack.
It Can Guide You to the Perfect Career
Think about, a recent graduate with no real working experience or contact with medical institutions simply doesn't know what it's like to work anywhere. If you take your first steps into the world of work before you graduate, on the other hand, you could find that your experiences, and the people you meet, will give you a much clearer idea of where you want to work and in which role.
How to Go About It?
So, there is no denying that networking with employers before you graduate is a good move. But how do you actually go about it? The trick, as with so many things, is simply to get started. More often than not, opportunities will open pretty quickly. As mentioned, you should make use of your summer break, as this is the time when you will have most free time.
Nevertheless, any contact with an employer (even if you don't get any internship) will put you to the front of the queue when contacting them after you graduate. If an employer sees you have expressed an interest in their institution before you graduated, they will be all the more inclined to accept you after.
In essence, pre-graduation networking is letting the medical world know you exist before you become just as another drop in the graduate ocean.