How to Prepare For A New COVID Outbreak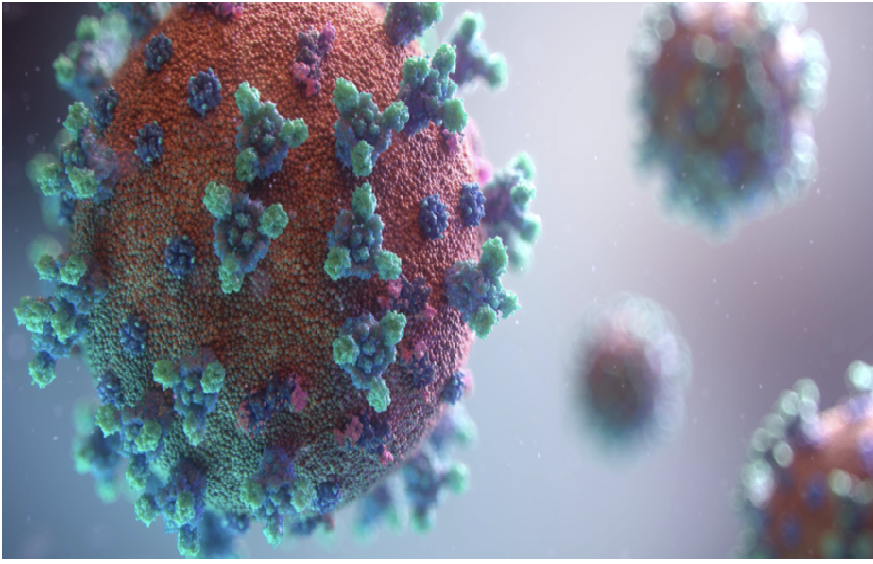 It seems harder than ever to stay healthy at work. COVID is back with new versions, shutting down countries like Australia or Bangladesh. This has a serious impact on business operations. Employers need to be vigilant about keeping their employees safe with these new outbreaks. Some health organizations even encourage vaccinated people to cover up again.
Every state is seeing an increase in COVID cases. It's important for businesses to plan and implement prevention efforts to prevent the virus spreading. Leadership can help employees returning to work feel at ease and help them stay productive.
"Posting reminders about safety and health in the office is a simple way to make sure everyone stays safe," Dr. Jaydeep Tripathy, a primary doctor at DoctorSpring. It should be a common practice for all. They should be taught to follow such protocols, so it becomes a routine.
Need more help? Here are some things your company can do to support your team at work.
Prepare
Preparation is crucial and now that we understand what COVID means, workplaces can be prepared to prevent a company-wide spread of the virus. COVID isn't yet out of reach. It's actually spreading faster and more rapidly than the previous version. Preparing the workplace for a business that has recently reopened, or is planning to reopen, can make a big difference.
Some ways to prepare
Maintain existing health protocols – Any new policies regarding health that were established during the pandemic should be kept in place. It can help employees avoid decision fatigue by keeping it the same at work. Employees with symptoms of illness should not be allowed to report to work.
Make an emergency plan – In the event of an outbreak at your workplace, you will need a detailed plan detailing what it will look like. Many businesses were unable to figure out how to handle the initial lockdowns, and many struggled to switch to remote work. Keep employees informed by reviewing sick policies and upgrading equipment.
Create safe work spaces – It may be time for a reorganization of the office to ensure safety. You can prevent social distancing from happening in your workplace by looking at ways you can do this.
Encourage vaccinations.Ask your employees to get vaccinated. Negative reinforcement is not the best way to convince employees to schedule a COVID shot. Positive tactics such as rewards for people who are fully vaccinated should be used instead. You could schedule a group vaccination and offer a day off for your team. This will not count towards mandated sick leave.
Have masks available – For those hectic mornings when employees rush out to get on their way, don't forget your masks. Keep a bag of disposable masks at work for them.
Side note Remind employees to make sure their household has two weeks worth of food, prescription drugs and supplies in case of quarantine.
Important Safety Measures
Employers and government agencies are looking at ways to reopen businesses following COVID-19 closures. There is also a new wave of COVID cases. Questions remain about how teams can safely return to work. Although some safety measures may be preferable by companies, laws of the government may override them — as was the case during the peak of the pandemic that saw lockdowns.
A few general considerations to reopen your workplace.
Check out OSHA and CDC guidelines
Stay in touch with your local Health Department
Keep up-to-date with state and local guidelines
With safety measures, ensure that everyone is on the same page.
For information on school closings, review FMLA guidelines
Be aware that many workplace policies will be governed by state and local guidelines. It is important to keep an eye on the government responses in your state.
Prevention Efforts
It is possible to prevent your staff from getting sick at work. Prevention measures such as handwashing and physical distancing are all possible to stop the spread of COVID or other germs.
Dr. Tripathy says that "Going back into the office carries potential health risks, particularly with new COVID variants which are more infectious." There have been reports that vaccines being administered around the world are not effective against certain types of infections. Vaccines cannot guarantee 100% protection from infection. Our patients and their friends are reminded that although they are protected from serious symptoms and death, they can still get infected and spread the disease to others.
Some prevention tips worth keeping in mind:
Always have hand sanitizer handy – Use alcohol or sanitizers in the office to remind everyone that hands are clean.
Use the standard guidance – Handwashing, physical distancing and mask-wearing are excellent preventive measures that can be used to stop the spread of COVID.
Create an automated email to remind staff to clean up after each day. Ask your team to clean their desks, keyboards and mouse with soap. Ask janitorial staff to take out the trash every day, particularly if it contains tissues or other bodily fluids.
Employees should be reminded to be aware – Even vaccinated employees need to be aware of new COVID variants and updates. This could mean hiding in crowded areas.
I Introduce staggered hours If your workplace doesn't have a staggered schedule, consider how it might work in your office. This will reduce the number of people in an area at one time and prevent a COVID epidemic from spreading to other people.
Dr. Tripathy believes that people will be more attentive and willing to comply with safety protocols if it is understood what vaccines do and do not do, as well as what the public should and shouldn't do.
Keep Well at Work After the Pandemic
Research shows people with certain medical conditions or comorbidities are more likely to develop complications if they get COVID.
Reminders to employees about
Exercise daily
A well-balanced diet is recommended
Get enough rest each night
Manage Stress Levels
Attend and keep well appointments and physical appointments
Some health conditions can't be prevented, but many others are preventable. This includes obesity, which can complicate a COVID case. To keep your immune system strong, encourage employees to take care of their health.
This post was written by a medical professional at The Wellness Firm.  The Wellness Firm provides onsite Flu Shots, onsite rapid COVID event testing, employee physical examination, as well as American Heart Association CPR certification classes. We have professionals that provide in-person hands-on, quality training. For more information click here!