Strategic Partnerships in Healthcare: Maximizing Resources and Expertise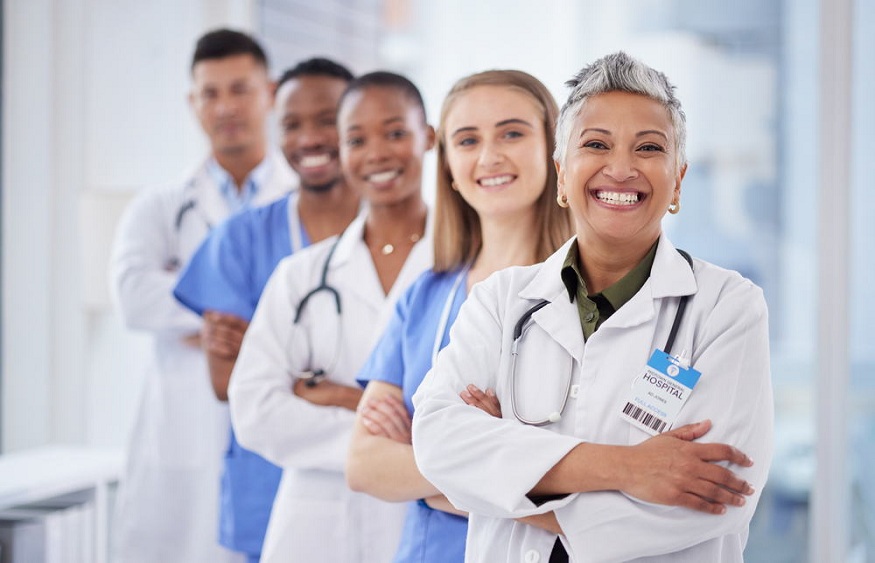 In today's increasingly complex and fragmented healthcare landscape, no single organization has all the capabilities and resources necessary to fully meet every need in their community. Forming strategic partnerships has thus become an essential strategy for providers, payers, and community organizations seeking to offer comprehensive, tightly coordinated services that can truly advance community health and wellbeing. Thoughtful collaboration allows partners to maximize their collective expertise, resources, and spheres of influence while reducing duplication of efforts and costs.
Defining Strategic Partnerships
A strategic partnership refers to an ongoing, formalized collaboration between two or more healthcare organizations to work towards shared goals and a common vision for impact. This goes far beyond basic patient referrals or occasional interactions. Strategic partnerships involve regular high-level communication, data sharing, resource pooling, tightly coordinated interventions, shared accountability, and combined infrastructure in service of the partnership's aims.
The behavioral health consultants at Horizon Health say that potential partners may include hospitals, physician groups, insurers, public health agencies, social service providers, behavioral health consulting organizations, community clinics, technology partners, and more. Each brings unique capabilities, resources, connections, and expertise that allow the partnership to address gaps and meet needs that any single organization lacks when working alone.
Key Benefits of Strategic Partnerships
Well-designed and thoughtfully implemented healthcare partnerships can yield many benefits for the partners and the broader community, including:
Increased access to care across settings, services, demographics, and geographic regions through combined reach and coordinated efforts. This expands the availability of both primary and specialty care.
Enhanced ability to provide truly comprehensive care coordination for complex patients through close collaboration and information sharing between medical, behavioral, social service and community-based providers.
Improved health outcomes and reduced costs that stem from avoiding duplicated or fragmented care and services. Care is delivered by the most appropriate partner.
Shared infrastructure, technology systems, and operational capabilities that reduce overhead and duplication of efforts, enabling efficient use of collective resources. This includes joint purchasing power.
Larger overall scale to implement evidence-based clinical and care pathways and robust quality improvement across organizations.
Broadened reach and impact for public health interventions, community health education, and raising awareness of available services.
Additionally, strategic partnerships build vital trust and open communication channels across local healthcare stakeholders that historically tended to operate in silos. This new foundation of collaboration and transparency strengthens the entire ecosystem.
Key Factors for Partnership Success
To fully optimize the value and impact of healthcare partnerships, organizational leaders should remain focused on several key success factors:
Secure strong leadership buy-in and commitment to the partnership's vision and dedicated human and financial resources to support ongoing collaboration.
Ensure tight alignment on shared vision, values, population health goals, and the definition of success across all partners.
Promote a willingness to share data, insights, expertise, and ideas openly across partners in service of joint goals rather than hoarding assets.
Establish clear ongoing governance structures, meetings, and leadership councils to facilitate productive joint decision-making between partners.
Integrate technology systems, workflows, and care protocols across organizations so they operate seamlessly as one entity for patients.
Institute mechanisms for transparent communication, rapid conflict resolution, and accountability to the partnership vision when issues arise.
Embrace shared accountability with incentives, payments, and contracts tied to collective health outcomes and successes.
Implement unified performance measurement metrics and frameworks along with continual improvement processes to track impact.
Conclusion
Thoughtfully structured partnerships empower healthcare organizations to support community needs far beyond what they can achieve individually. This shift requires moving from competition to collaboration with a mindset focused on collectively maximizing expertise and resources to benefit public health and welfare. When done well, such partnerships unlock synergies and progress that would not be possible otherwise.