How Medical Data Systems Enhance Post Acute Providers' Care and Services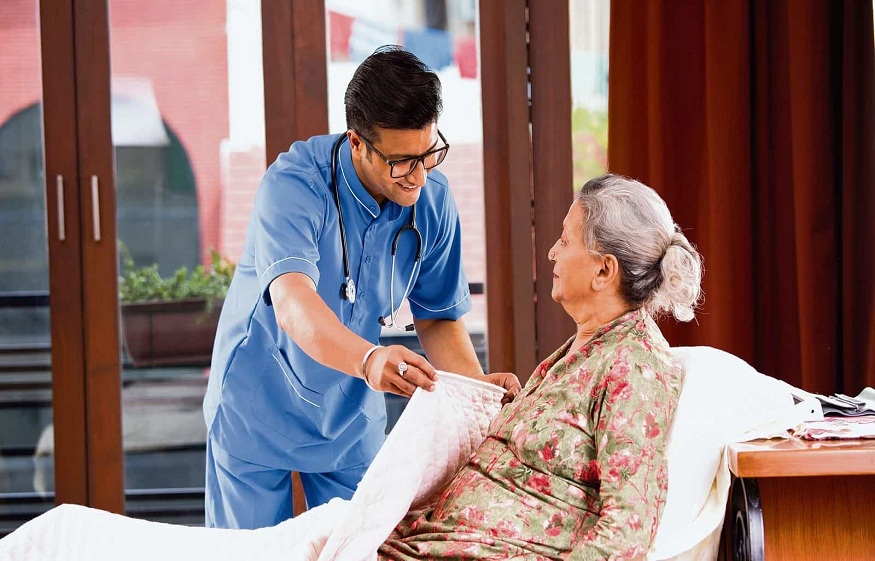 Post-acute care providers work tirelessly to provide top-notch medical treatment to patients in need of it. However, the process is not entirely flawless, as many variables can cause problems along the way. Fortunately, Medical Data Systems (MDS) offers solutions to minimize those complications and streamline the system overall, providing better service and care. These are the ways MDS contributes to a smoother experience for patients and staff alike.
1. Increases Efficiency and Productivity
Through a real-time data analytics platform, caregivers are better able to make quicker, more informed decisions. That leads to better patient outcomes, increased efficiency and productivity among providers, improved care coordination across the continuum of services, and reduced cost. MDS helps improve data accuracy in record keeping by linking clinical documentation in an electronic health record (EHR) with lab results in the laboratory information system (LIS).
With the help of this type of data linkage, clinical staff can receive alerts when laboratory results or medications don't match up with a patient's condition and other records. However, MDS audit  trails also provide security for facilities to ensure that all providers comply with HIPAA requirements. In addition, auditing is not just a proactive measure but also has reactive benefits, such as detecting breaches early on and assisting in forensic investigations.
2. Helps in Care Plan Optimization
MDS technologies are not only limited to the acute care setting. Healthcare providers in the post-acute industry are beginning to use MDS technology to optimize care plans, reduce caregiver fatigue, and make data collection less burdensome. MDS's software provides value-added benefits beyond bedside documentation by leveraging medical data from multiple sources.
Furthermore, MDS provides a cost-effective system for collecting vital signs and obtaining timely, accurate, reliable results. Immediate access to patient information can be invaluable when providing care in this challenging environment with constantly changing demands.
3. Helps in Seamless Data Exchange
MDS is a software program that improves the exchange of patient data from a hospital or nursing home discharge to post-acute providers. The seamless data exchange has four benefits:
Faster reconciliation
Less chance for errors
Improved continuity of care
Reduced risk of readmission
It can also help identify opportunities for coordination with other providers. For example, suppose multiple specialists are involved in a particular case. In that case, they can share information through Smart View functionality and compare different types of information on one screen to be aware of when it's necessary to contact one another. MDS offers various consulting services to organizations looking to improve workflow efficiency by optimizing healthcare data processing.
4. Enhances Caregiver and Resident Engagement
MDS (Medical Data Systems) provides a real-time tool for teams to collaborate and process resident data, enhancing caregiving at each step. The caregiver experience is enhanced because MDS organizes tasks, provides the correct information at the right time, and makes best practices available everywhere they work. That improves communication with residents, families, and staff members.
It also helps caregivers measure their effectiveness by identifying opportunities for improvement. MDS has helped care managers track residents' quality of life better and thus provide more effective services. With the Patient-Driven Payment Model (PDPM),  there are no shortcuts to delivering post-acute services that meet patients' needs.
5. Provides  Action Steps Necessary for High-Quality Care
Medical Data Systems (MDS) software enables providers to analyze complex data sources to identify action steps to ensure each resident receives the highest quality of care. With this information, post-acute providers can focus on proactive care management practices to keep residents out of hospital or rehabilitation facilities for as long as possible.
Additionally, MDS helps post-acute providers reduce inefficiencies by eliminating redundancy in their processes, streamlining workflow, and automating repetitive tasks. As a result, MDS helps post-acute providers improve outcomes for patients while reducing costs associated with patient care.: The MDS suite of products is designed to help post-acute healthcare organizations provide efficient and effective patient care from admission through discharge from a facility.
Conclusion
Post-acute providers are meeting the growing demand for care in the long-term recovery environment. Today's increased emphasis on consumer health care has given rise to more research about post-acute care, one of the most common medical needs experienced by patients. A secure data system is critical for any provider or hospital with an ongoing post-acute population within their facilities. Security measures are vital to ensure patient privacy in today's increasingly connected world. MDS's platforms allow for maximum protection and streamlining of administrative tasks such as billing.