Summer Eating: Nutrition Tips to Enjoy This Season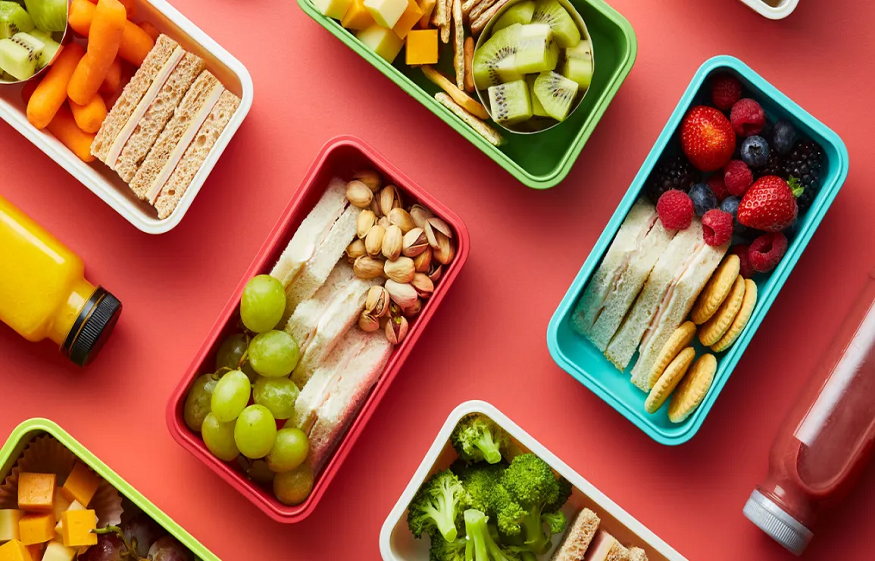 The new season is here, and with that, comes tons of cookouts. We can already feel the summer heat, so it's time to seize the longer days and anticipate the moments of sharing experiences with our friends. Alternatively, some of you might be enjoying a vacation or having busier days with kids at home, all of which can bring changes to your usual dieting habits. With this in mind, we wanted to share some tips on how to stay healthy during the summer months.
Healthy Habits To Implement During The Summer
1. Always Hydrate
Being hydrated is crucial during the summer (as well as the rest of the year.) The temperature during the summer can get really high in some states, and our bodies are not used to it. That's why we recommend setting reminders to hydrate yourself during the day. Sometimes, we get so busy that we forget something as easy as drinking a few cups of water. According to Mayo Clinic, "The U.S. National Academies of Sciences, Engineering, and Medicine determined that an adequate daily fluid intake is: about 15.5 cups (3.7 liters) of fluids a day for men and 11.5 cups (2.7 liters) of fluids a day for women." So, make sure you have that water bottle handy at all times.
2.  Choose Healthy Carbs
Summer is a social season. People get invited to barbecues, attend festivals, and have fun with their friends during the weekends, and on those occasions, you might be faced with the opportunity to eat outside. This doesn't mean you have to throw your healthy habits on the lawn. There are restaurants and locales out there that offer food options that are good for your body, while being aligned with the season such as non-starchy vegetables, fruits, whole grains, legumes and beans, and more.
3.  Find An Instructor or Medical Professional
Especially for those living with chronic conditions such as Diabetes, it is always important to have someone by your side who can provide you with expert advice on how to navigate the social elements of summer safely. They are aware of your exact situation and will be able to provide you with recommendations and advice to live your life in the best way possible. The professionals at Sorogi Health recognize the importance of having a partner in your journey with Diabetes saying, "A certified Diabetes educator can help your patient learn how to take care of themselves and guide them through your treatment. They will help your patient make decisions and…. manage any problems that they encounter along the way."
4.  Add More Fruits And Fiber To Your Diet
We know that the heat makes us crave sweets that will refresh our high-temperature days. After all, what could be better than ice cream in summer? While that may be tempting, we want to emphasize that there are many other options available that will provide that same refreshing taste, without the health ramifications. Summer fruits, such as watermelon, berries, cucumbers, apples, spinach, and more, make for excellent options. Additionally, if you add fiber to these foods, you will be able to lower your blood sugar levels by increasing the digestion time and absorption of sugars in the blood.
5. Balance Your Meals
Finally, the summer months come with unexpected plans, and we know you will not always be strict about your meals. In moderation, it is important to still remember to treat yourself a little bit. The key to success is balance. If you know you are going to be a bit wild during the night, make sure that you are good with your meals during the morning and afternoon. By balancing your meals, you will be able to maintain your levels and are more likely to achieve consistency in your approach.
We wish you all a wonderful summer and hope that the strategies outlined above will be helpful. Summer can be fun and healthy, if you try hard enough.