The best machines for exercising at home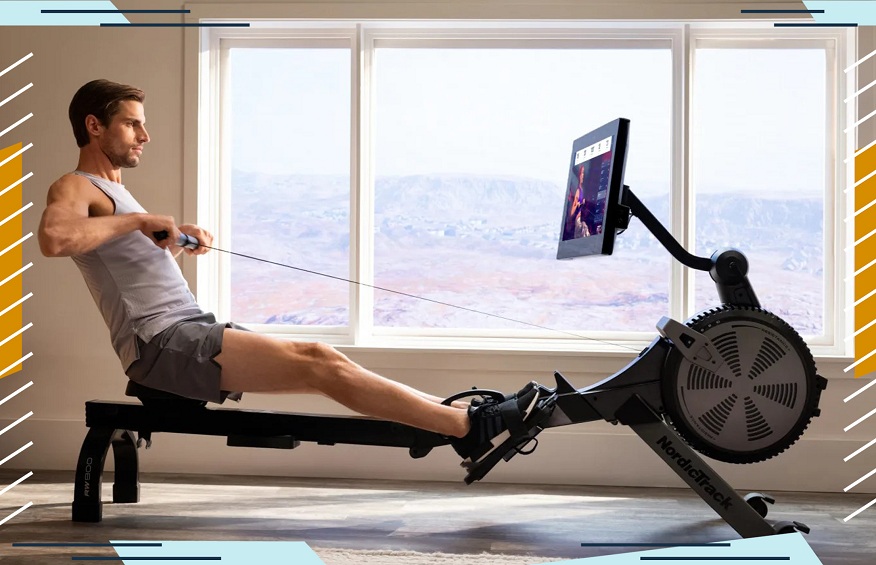 CHOOSE THE BEST MACHINE FOR EXERCISING AT HOME ACCORDING TO YOUR NEEDS
Without a gym for several months, many have invested in a machine to train at home. An expensive purchase which however has many advantages (especially during a period of confinement). While it is not necessary to afford all the equipment in a gym, there are machines that are easy to set up and move, ultra efficient that give you a complete workout. With them, no more excuses at home! But before giving in to compulsive buying, it is important to determine your needs in order to choose the best device. Muscle building? Weightloss ? Improve your cardio? To each their desires, and therefore their sports machine.
THE ROWER
To work what? It is arguably one of the most complete fitness machines. The rower, also called indoor rowing, is a cardio-training device that works almost all the muscles of the body (arms, shoulders, abdominals, back, buttocks, calves, thighs). It refines the silhouette, firms the entire bodybuilding, promotes flexibility and joint mobility. The rower is also a very good device for losing fat.
His little extra? Unlike other machines, it does not strain the joints or the back and therefore limits the risk of injury.
For who ? For anyone who wants a complete workout with quick results. An ideal machine for toning your muscles, burning fat, refining your figure or simply staying in good physical condition.
THE ELLIPTICAL TRAINER
To work what? Despite its equivocal name, the elliptical trainer is nothing like a regular bike. This cardio-training machine is inspired by many fitness equipment such as the rower or the exercise bike. Ideal for toning the whole body, in particular the legs, buttocks or even the back, it allows an efficient and gentle sporting activity.
His little extra? Extremely easy to use, the elliptical trainer offers a home gym-like workout anytime, without preparation.
For who ? For all those who wish to eliminate superfluous fats, tone their body, relieve stress and keep in shape gently.
To work what? It is arguably the most popular fitness device. The treadmill allows you to run at home, sheltered from the elements. It tones the muscles and refines the silhouette as long as it is used regularly. This machine mainly works the thighs, glutes, calves, abdominal muscles and arms. An essential device that relies on the benefits of walking.
For who ? For busy athletes who want to stay in shape, lose a few pounds and relieve stress effectively without increasing the number of training sessions.
His little extra? A complete and effective workout that could overshadow your gym.