The best physical therapy equipment to use at home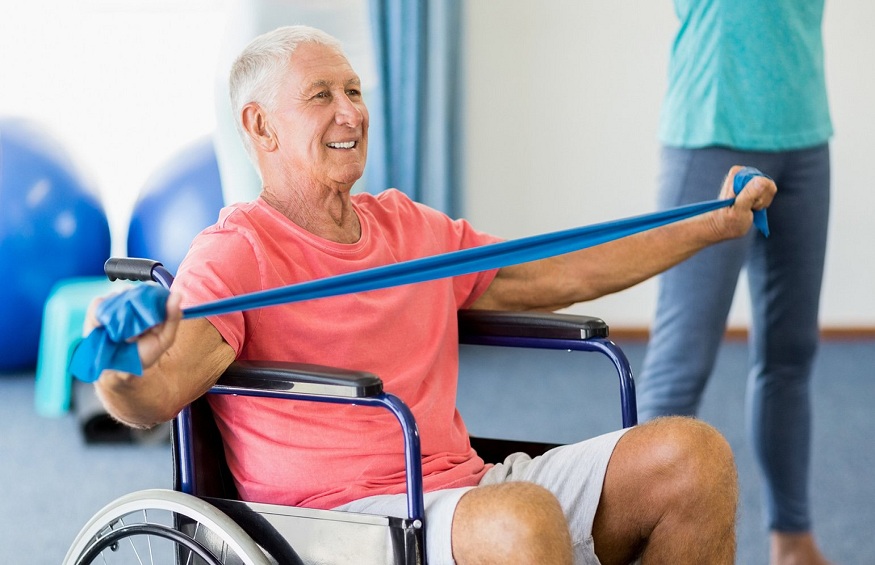 Not every piece of equipment you see at the gym is necessary for you. And of course, you can't bring the gym to your home. It would be too expensive, and even if you have the bucks, why bring in something to occupy space that you can utilize for something meaningful? Therefore before you go spending on those tools and equipment you've heard about, you must get some guidance from a specialist.
In this article, you get to see a few of the most basic equipment and tools that you may need to acquire for the smooth running of your workout program.
Resistance bands
If you've been on the fitness journey, you've most likely crossed paths with a resistant band. They look simple, yes, but they're jam-packed with a range of benefits. But how do resistance bands work? These add some external resistance force that's applied without the need of holding extra weight. They're sometimes looped, and flat ones range in sizes from thick to thin. These provide the resistance needed in varying degrees; light, heavy, medium, and heavyweight when releasing opposing body weight force.
Resistance bands are multilevel in that they come in various thicknesses and colors. Every size and color correlates with some level of resistance. Based on your ability and the exercise you're doing, you can choose the band type that works for you.
Massage balls, sticks, and rollers
Do you want to bring physiotherapy at home? You need not spend any more bucks at the physiotherapist. You can get the same experience at your home through massage balls. As you work hard every day to achieve the level of success you've targeted, stress creeps in and can take a toll if not dealt with. Massage balls at home are convenient for accessing your physio sessions as you lay on your bed or chair. Then there's the incredible massage ball trio great at healing inflammation and pain caused by lots of workouts. These will help you achieve peacefulness and tranquility.
While it's true you can't replace the physical therapist-trained hands; you can still handle the tight tissues at home with rollers, sticks, and massage balls. The devices help you deal with tight connective tissues and provide gentle concentrated pressure. The equipment is affordable and takes minimal space.
Recumbent bike
When it comes to exercising your thighs, glute muscles, and calves, a recumbent bike works wonders. It has a wider seat which is lower than the ordinary bike and puts less strain on your joints. Therefore, it's ideal for those managing arthritis, easier to balance, and will allow you to sit comfortably. The other great thing with the recumbent bike is that you can still get your cardio exercise. Unlike the ordinary bike, it takes just a little effort to balance and move the bike pedals. That means you've less pressure on the joints while allowing you to get a good cardio workout.
Lack of knowledge n the best physical therapy equipment at home is a challenge that most people have. You don't need to have lots of money to get the right equipment at home. Only some guidance from an expert will help you get the necessary equipment at home.